Dog Friendly Beaches in Dorset
When you are thinking of destinations for a dog-friendly holiday then Dorset may just be just what you are […]
Written by Alfie Matthews
posted to Dorset News
When you are thinking of destinations for a dog-friendly holiday then Dorset may just be just what you are looking for. Known for if its dramatic Jurassic Coastline and quaint, thatched cottage villages Dorset is also home to many beaches which allow dogs all year whether it be miles of shingle to explore or hidden coves away from the crowds. To help you find your ideal destination take a look at our favourite 5 Dog friendly beaches in Dorset
Eype Beach
Approached by a quiet coastal lane Eype's steeply shelving pebble beach is tucked beneath the historic cliffs of the Jurassic coastline. An idyllic location sandwiched between the popular resorts of Seatown and West Bay its a place to escape, away from the crowds. This secluded beach is accessible from the coast path or via steps from a small cliff-top park.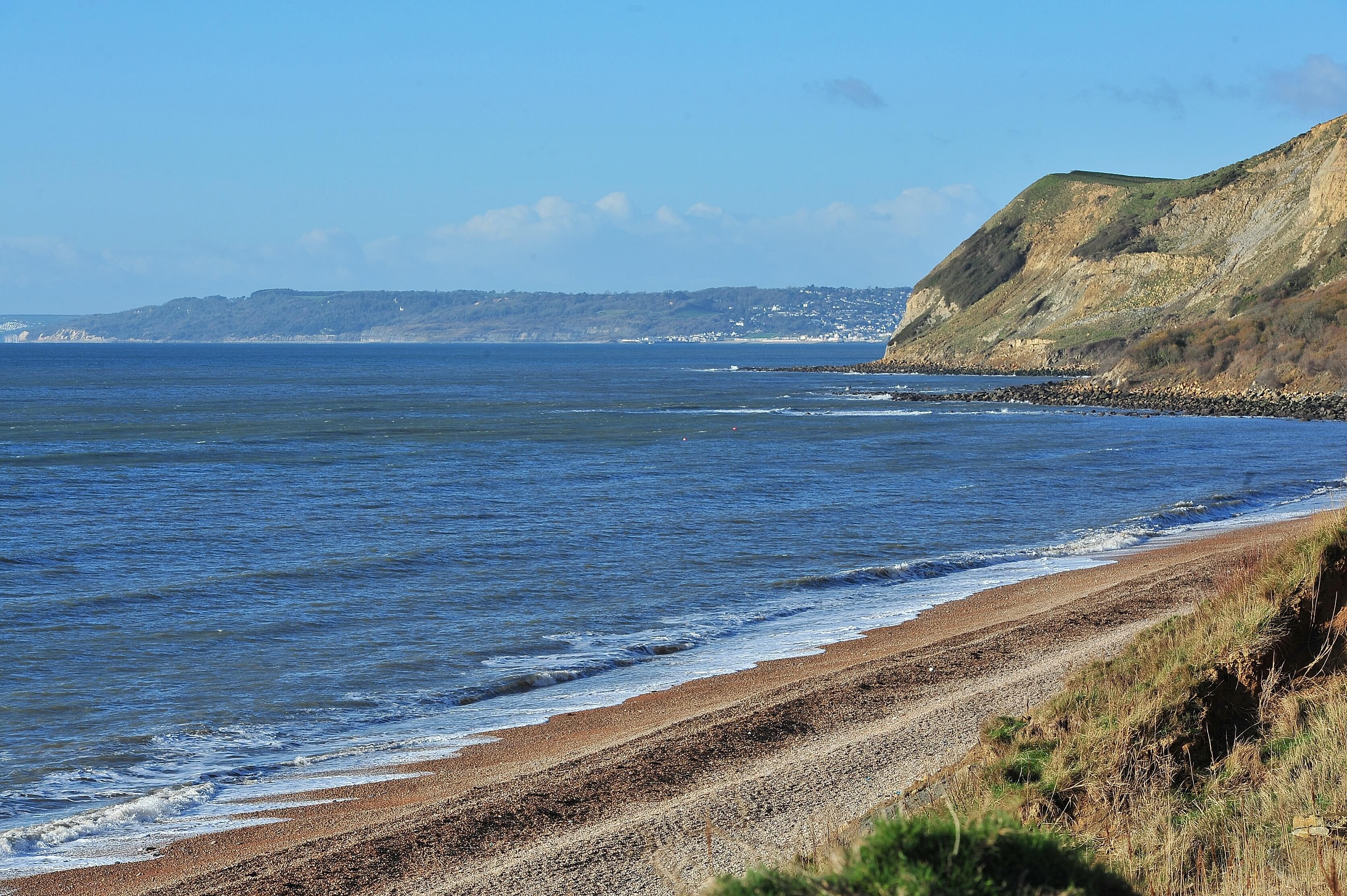 East Cliff Beach
Away from the busy main beaches of Lyme Regis is this quiet haven reached from the northern end of the promenade. A fossil-rich shoreline, popular with geologists and amateur fossil hunters alike looking for their very own piece of Jurassic history. Check tide times before you set out and take time to read the warning notices beneath the cliffs. This area (called the Spittles) was part of the biggest landslip in Europe, which is why the fossils can be so easily found!
St Gabriel's Mouth
Hidden beneath the famous Golden Cap – the highest point on the south coast of England – this secluded and beautiful beach rewards those able to make the walk with the peace and quiet to enjoy the stunning vistas. Crowd free and pristine, St Gabriel's Mouth is a 30 minute walk from the nearest car park and access to the sand is via a flight of steps.
Monmouth Beach
On the western side of Lyme Regis you and your four legged friend can enjoy some quiet time in this traditional British seaside resort and take time to admire the ammonites carved into limestone cliffs. This pebble beach backed by colourful beach huts was named after the Duke of Monmouth who landed here in 1865 in an attempt to overthrow King James II.
Burton Bradstock
Enjoy miles of unspoilt beaches and coastal walks, Burton Bradstock proudly sits as a gateway to the larger stretches of the famous Chesil Beach. A traditional village with pubs and a fabulous beach cafe its a quiet haven for couples and families alike.